Italica, by name and by deed
A mortadella that has no equal
Italica is the latest product created by the Ferrarini tradition and passion in the art of making deli meats and added to its range of mortadellas with a typical Emilian flavour.
Mortadella Italica has been included among the excellences of the "Grandi Salumi" guide published by Gambero Rosso which rewards the best of Italian butchery production.
How do we make our Mortadellas?
Frequently Asked Questions about Mortadella
The mortadella lardons are cubes of white fat obtained from the anatomical cut of the pig's throat. They are used to enhance the taste and to give tenderness to the meat, while keeping the slice compact.
The mixture is stuffed into casings and cooked in special steam ovens for several hours, depending on the weight (cooking times range on average between 8 and 26 hours), until the Mortadella reaches a core temperature of 70°C.
Do you want to know where to find Ferrarini Mortadella Italica?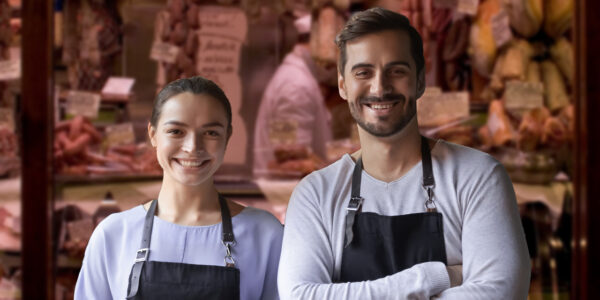 Ferrarini,
a world to discover